If you're in Seattle and looking for fine dining, you may find that the options seem rather limited (not as limited as Portland, but still…)
While Seattle is known for its food scene, it's not necessarily the luxury end of the spectrum that it caters to. Rather, the Seattle food scene is known for small, sustainable food joints that serve quirky foods. Think of them as food trucks that got a promotion.
However, that's not to say that there aren't any respectable options for a night out. There are a dozen places within Seattle that can cater to all of your whims (at least in terms of fine food and wine options).
But why would you take my word for it? Can't you just check the Michelin Guide and see which restaurants in the Seattle area have earned their stars?
Well, no, it turns out you can't.
There are currently no Michelin Star restaurants in Seattle or in Washington State as a whole. This isn't to say that there are no worthy restaurants but the Michelin Group has simply never published a guide to any cities or states in the Pacific Northwest.
This leaves it up to me to share my experiences and recommendations for fine dining within the Emerald City.
7 Most Luxurious (Michelin Star Worthy) Restaurants In Seattle
I won't claim to have the ear of anyone at the Michelin Group (I hear they only speak French anyway) but, if I did, there are every eating experiences that I would suggest.
These are the best of them and the ones that I expect to see in the Seattle Guide if there is ever one printed.
1. Altura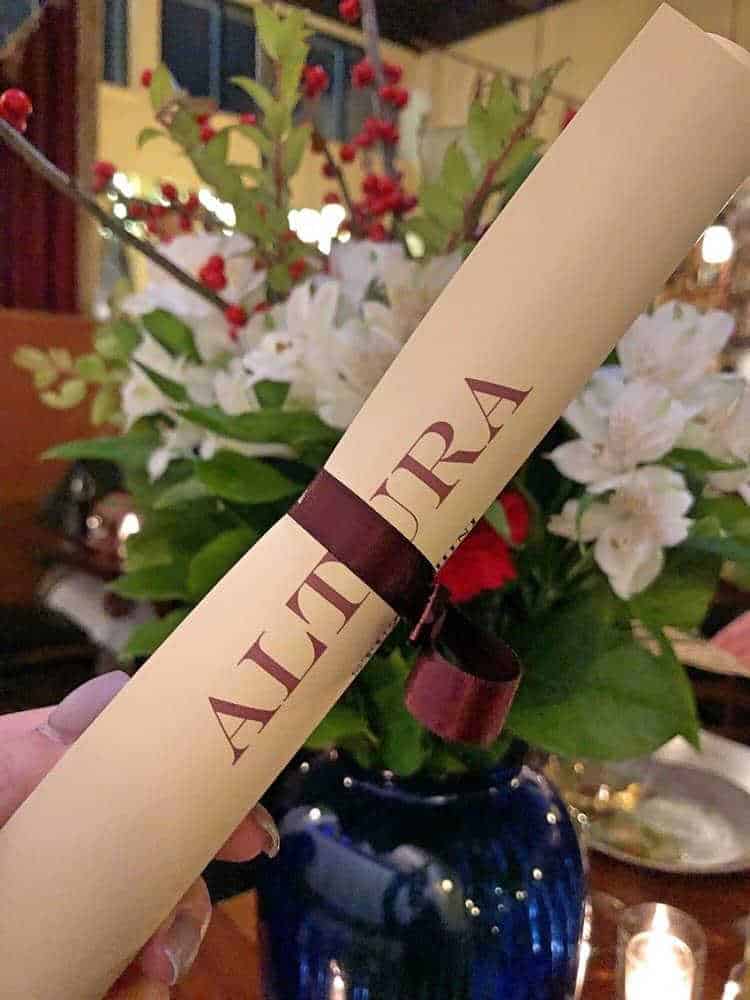 Cuisine: Italian
Reservations: Via tock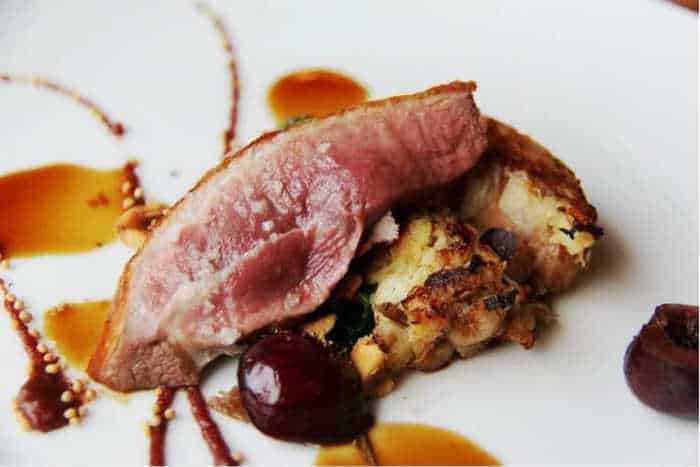 The word Altura is an Italian one meaning delight which, in my opinion, pretty much sums up the dining experience.
Altura is what you would expect from a traditional fine-dining restaurant and is probably the best experience you can have in Seattle.
There is a terrific ambiance, the service is excellent, and the food is both interesting and delicious.
We had the 8-course tasting menu and none of them disappointed. The duck and kale salad were particular favorites.
There are only two seatings per day at Altura (5:00 and 9:00) so be sure to have your reservations well in advance as they are filled weeks in advance.
Also, unless you're counting on a very late night, make reservations at 5 as you could very well be there for 3+ hours.
Altura is truly a luxury dining experience and is great both as an introduction to fine dining or as a night out with someone special.
2. Taneda Sushi in Kaiseki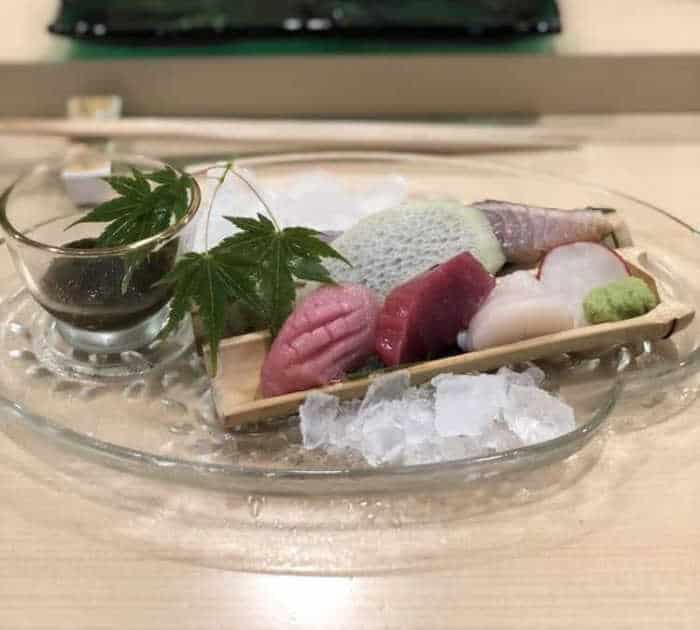 Cuisine: Sushi Bar, Japanese
Reservations: Via tock
Seattle (and the PNW as a whole) is famous for its fresh seafood so it would be a crime of omission to leave the area without experiencing it in its truest form.
Taneda might be less of a traditional fine dining experience but it is definitely an experience in fine foods. Typically, I like sushi and my wife can tolerate it but we both agree that this is the best sushi bar in all of Seattle. In fact, having experienced Michelin-Starred sushi places in both New York and Los Angeles I would venture to say that this is the best sushi I've had in the U.S.
Reservations here can be incredibly hard to get as the entire month can sell out in less than a minute. Reservations are done via Tock so be sure to follow Taneda on Instagram as they will announce beforehand when reservations are being released.
The sake compliments the 23 courses you'll be treated to here so come hungry!
3. Archipelago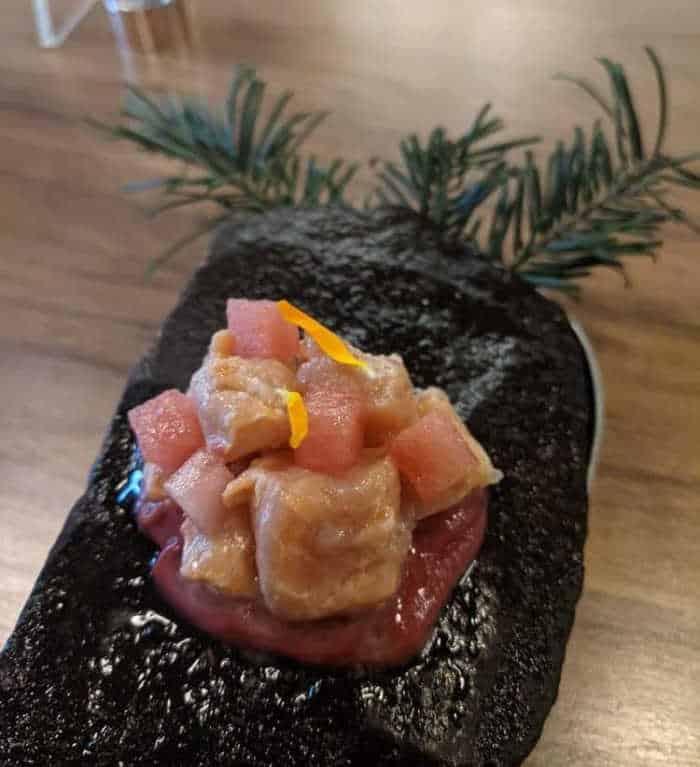 Cuisine: Filipino, Noodles, Soup
Reservations: Via tock
If you want to have the singular dining experience of Archipelago — all I can tell you is "good luck."
Currently, reservations are sold out 4 months in advance and would be sold out further if they had them open.
Everyone that has had the good luck to experience the food here says that it is an incredible experience that has broadened what they think of as fine dining.
This is one of the few on the list that I have personally experienced so it earned its rank solely through desirability and the reports of people who have made it through the doors.
You can get on a waitlist on their website but your best bet is to simply be hovering over your computer when they open the next wave of reservation spots.
4. Canlis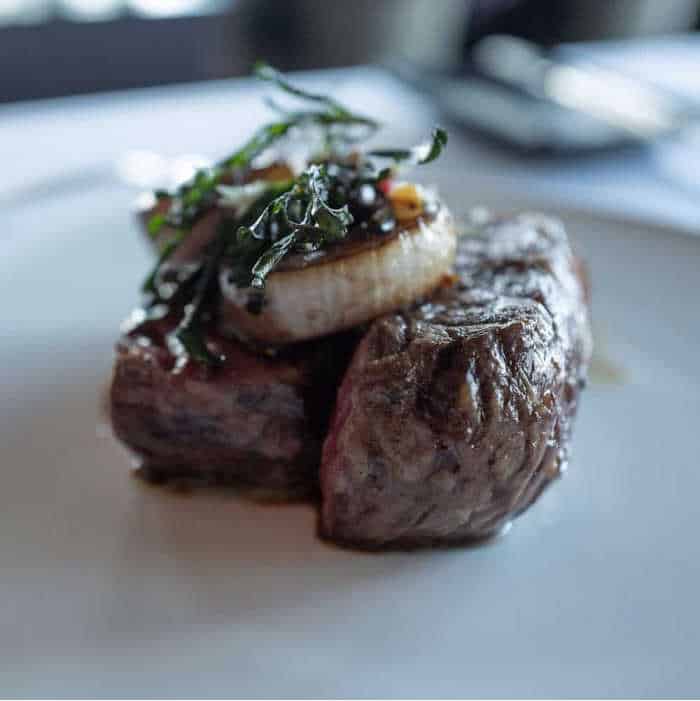 Cuisine: New American, Seafood
Reservations: Via tock
If you're looking for ambiance and an overall incredible experience, Canlis might be the spot for you.
Canlis is a 70-year-old family-owned restaurant in the Queen Anne neighborhood of Seattle that has grown into a veritable fine-dining giant.
If you are looking for a truly intimate experience, consider reserving The Caché, the totally private room on the second floor where you can enjoy your meal in true privacy with your party (for up to three hours).
Canlis provides its guests with a seven-course dining experience that can be made vegetarian, vegan, or dairy-free if you give enough notice.
This is, without a doubt, one of the dining experiences you'll want to have in Seattle.
5. Art of the Table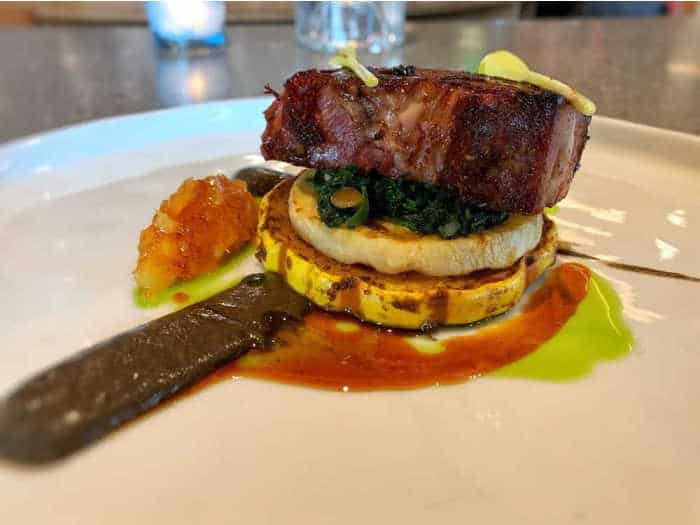 Cuisine: New American
Reservations: Via OpenTable
Art of the Table is one of the most approachable restaurants in Seattle if you're looking for Michelin-Star-level food in a beautiful but comfortable atmosphere.
Here, the kitchen is located right in the middle of the restaurant and you can watch the talented chefs preparing and plating your food before you get to taste it.
If you're visiting Seattle but don't have time to make reservations, Art of the Table also has several more "casual" meals which can be made to go so you can eat them in the back of your car or in a hotel room.
If you do have time to enjoy the restaurant's ambiance, go with the tasting menu, you can't really go wrong.
6. Cascina Spinasse
Cuisine: Italian
Reservations: Via OpenTable
Rustic fine dining is what comes to mind when I think of Spinasse. While the food is excellent, the ambiance is more akin to a street cafe in Bologna than a black-tie affair.
The food is good but, in our experience, the wine was overpriced and we felt a bit rushed overall.
We still enjoyed the pasta and would probably come back again, just don't expect to be handled with kid gloves as you might at a more customer-focused restaurant.
7. Charlotte Restaurant & Lounge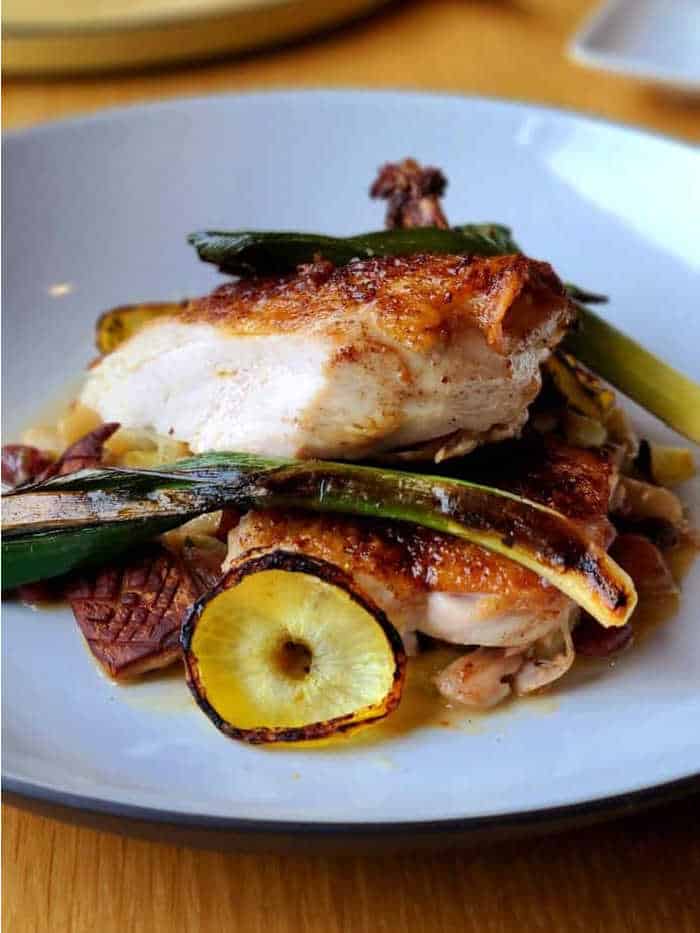 Cuisine: New American, Lounge, Seafood
Reservations: Via OpenTable
Found on the top floor of one of Seattle's luxury hotels (The Lotte) you find a fine restaurant that provides incredible views of both Elliot Bay and Downtown Seattle.
The menu here is always a bit different as it reflects the hyper-seasonally available local product and seafood.
You can choose between the large main dining area, the lounge, or three private dining rooms.
The can't-miss experience here is actually their drink menu and many people find themselves returning just there for the cocktails. If you're there for more than cocktails, however, make sure you have some extra time. It is an extended dining experience and you can expect to spend 3-4 hours enjoying all of the courses here.
4 Honorable Mentions
There are several restaurants in Seattle whose names seem to be synonymous with "fine dining" but I haven't had the opportunity to visit.
While I can't very well rate this high, yet, it's fair to say that each of them likely provides an enjoyable experience and I'm looking forward to all of them.
If you are unable to secure reservations at one of the above, these 5 would be a great second option.
1. Sai Sushi & Sake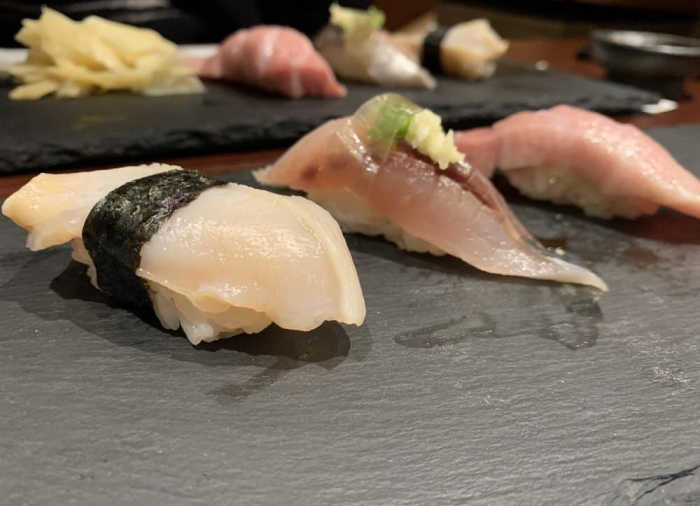 Cuisine: Japanese, Sushi Bar
Reservations: Via Tock
2. Cafe Juanita
Cuisine: Italian
Reservations: Via OpenTable
3. Eden Hill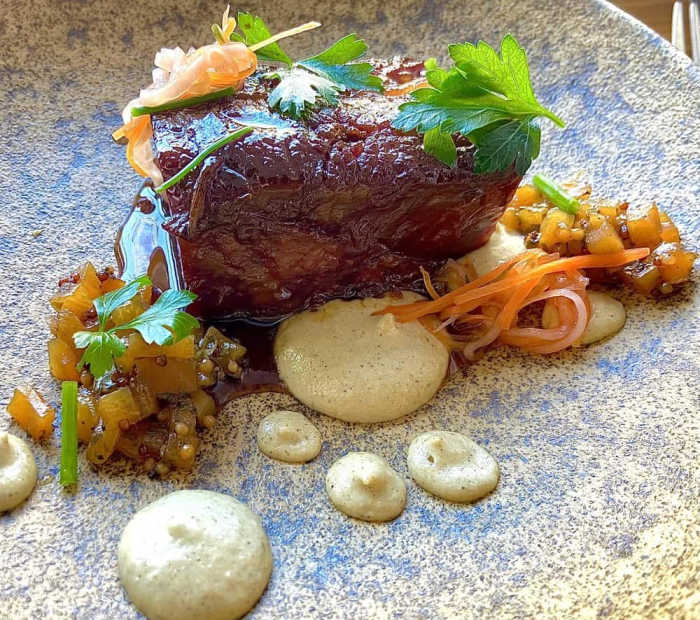 Cuisine: New American, Dessert, Bar
Reservations: Via tock
4. Bateau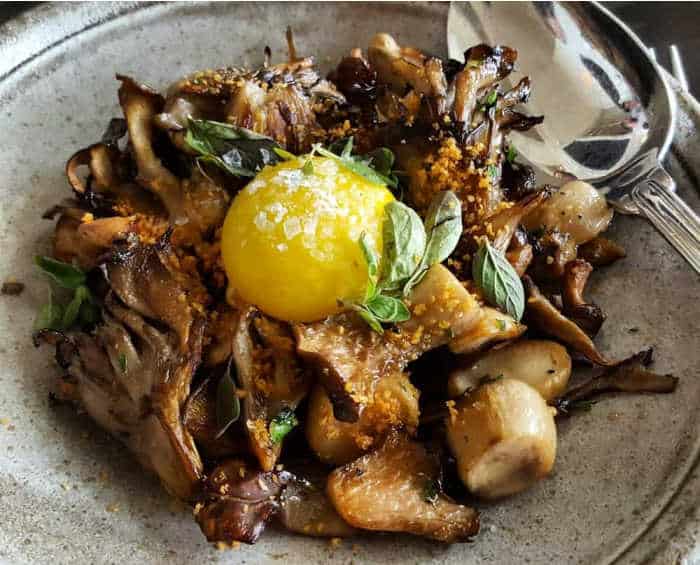 Cuisine: Steakhouse, French, Dessert
Reservations: Via Open Table
Why Are There No Michelin Star Restaurants In Seattle (Or All Of Washington State?)
Long story short, there are no restaurants in Washington with a Michelin Star because the Michelin Group has never assigned stars to anywhere in the Pacific Northwest.
For a location to earn a star, the Michelin Group has to produce a guidebook about the area. As of now they only produce guides for 5 areas within the United States: California, the District of Columbia, Florida, Illinois, and New York.
No restaurant outside of those areas, no matter how good, has a Michelin Star.
There are a few areas that have been tested in the past (such as Las Vegas in 2008-09) but the Seattle area has never been written about.
Because Michelin Stars are technically only good for the year the guidebook is produced, even areas that once had Michelin Stars (but have since lost their guidebooks) no longer have any starred restaurants.
So, out of the 216 Michelin restaurants in the United States, California hosts the closest option if you're looking for a quick flight from Seattle. However, you'd be going for the name only as many restaurants in "non-guidebook-areas" have food, service, and ambiance that rate just as well.
I should note here that there is also the possibility of a Michelin Star chef working at a Washington State restaurant that does not have a star. While it's very possible that this is the case it's too difficult to track and I don't have further information on it.
Conclusion
I'm a bit of a snob when it comes to fine dining but not in the way that you would think. I want to have an experience for sure and be delighted by someone's culinary expertise. But I also want to eat and I don't like paying for an empty plate.
If you are somewhere in the same realm as I am, I'm sure you were able to find my list useful.
Hopefully, at some future point, there will be some restaurants in Seattle that get their Michelin stars (and I'll update this article when it happens) but, until then, just enjoy the fine options that are available. Bon Appétit!
Current List Of 5-Star Restaurants In Seattle
Even though there aren't any Michelin rates restaurants in Seattle, there are a ton of restaurants that casual diners consider to be five-star restaurants and, given enough time, I intend to try them all!
Since there isn't a solid definition of a 5-Star restaurant, here are the ones that I (or people that I talk to) consider to be 5-Star options (note that not all of them are upscale, just good):
Taneda
Archipelago
Spice Waala
Beast & Cleaver
Un Bien
Le Caviste
Ltd Edition Sushi
S/T Hooligans
Homer
Musang
La Cabaña
Midnite Ramen
RockCreek
The Chicken Supply
Moto
Spinasse
Maiz
Hamdi
Copine
Ciudad
Eden Hill
Pasta Casalinga
Since I'm hardly an expert at dining (I just really like food) consider giving Adria at the Emerald Palate a follow for more refined opinions.